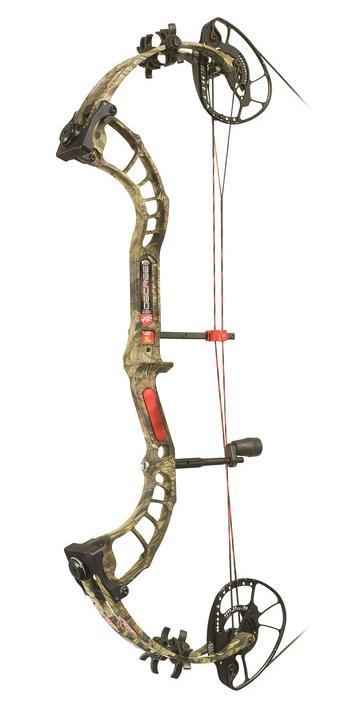 It's always interesting to ponder a bow when you're sitting in a tree stand or ground blind, or it's interesting to me. I mean, it's a simple contraption that has been around for centuries: Stick, string, pointy stick that flies toward a target.
You are reading: Best Bows for 2015: PSE Decree Leads Strong Lineup for Deer Hunters | Deer & Deer Hunting
That's the basic version, of course. Stick. String. Pointy stick. Fwingggg!
We've come a long way since those early days of wood, sinew and rocks. Some guys still hunt with wood, string and rocks. Hey, hat tips and hand claps to them. That's diehard gettin' after it right there, the traditional way, old school throwback shootin' and huntin' style.
Read More : Deer Glands for Dummies
But in the last, oh, 50 years or so we've advanced monumentally and continue to do so each year with compound bows. Wheels, cams, high-tech strings, composite limbs, titanium, aluminum, carbon fiber … it's pretty incredible, really, if you consider it.
Sometimes when I'm bowhunting I'll take a gander at my PSE Evo or DNA SP and think about the engineering. Shooting bows is fun. Whether it's a trad bow, competition, backyard fun or in a stand waiting on a buck or doe, it's just cool. It really is amazing.
PSE's turned things up a notch again this year. Here is some info about the 2015 flagship, the Dream Season Decree, and a few other items being unveiled at the Archery Trade Association Show this week in Indianapolis:
PSE has issued a decree that changes everything! The 2015 PSE Dream Season Decree is the bow you've been waiting for; it's fast and lethal at 355 fps, and thanks to PSE's all-new Inertia Cam, the Decree still delivers the comfortable draw, high let-off, and solid back wall that you'd expect from the world's best hunting bow. Built on a 7075 forged aluminum riser, the Decree's special structural design increases stability and rigidity, and its all-new 3rd Gen B.E.S.T. Grip means shooting the Decree is as comfortable as it is fast and accurate.
The Dream Season Decree is available in right-hand or left-hand with Mossy Oak Break-Up from 50-, 60-, 65- and 70 pound let-off and 29-inch draw lengths adjustable from 24.5 to 30 inches. It weighs just 3.7 pounds, has a 6-inch brace height and 31 3/8 inch axle to axle span. You'll get speeds of up to 355 fps with a smooth, fast, accurate bow.
Read More : Deciphering Deer Breeding Phases | Understanding Mature Bucks
And some other new bows from PSE this year:
— For years the PSE Bow Madness has been a leader in single-cam, high-performance bows…but all that is about to change. For 2015, PSE is proud to introduce the new Bow Madness 34 with the exclusive Madness Hybrid Cam! It adjusts like a single cam, but gives you the performance boost you want from a hybrid. The new Bow Madness 34 also features a forged riser, 34-inch axle-to-axle, 80 percent let-off, and fires at 342 fps. Also available in 32- and 30-inch axle-to-axle.
— PSE's Surge sets the standard for performance in an economical bow at just $399; it's lightweight with an incredibly stable split limb design, and also features the most adjustable single-cam on the market. With power, accuracy, stability, and versatility, the Surge delivers pro-style performance from an affordable single-cam bow.
— New this year for crossbow hunters is the PSE Fang, part of the re-engineered crossbow lineup. The complete package, at just $299.99, offers incredible value with many desirable features often found above $500. With a speed of 345 FPS, a mass weight of only 6.8 pounds, an anti-dry fire trigger, and a removable 4×32 scope, the Fang has all the features you need: versatility, light weight and affordability … all in one package!
For more information visit pse-archery.com
Source: https://raysthesteaks.com
Category: Hunting