A whitetail's nose is their No. 1 defense. These new scent elimination products for 2023 can help you trick this powerful tool.
1. ScentLok OZChamber 5K Combo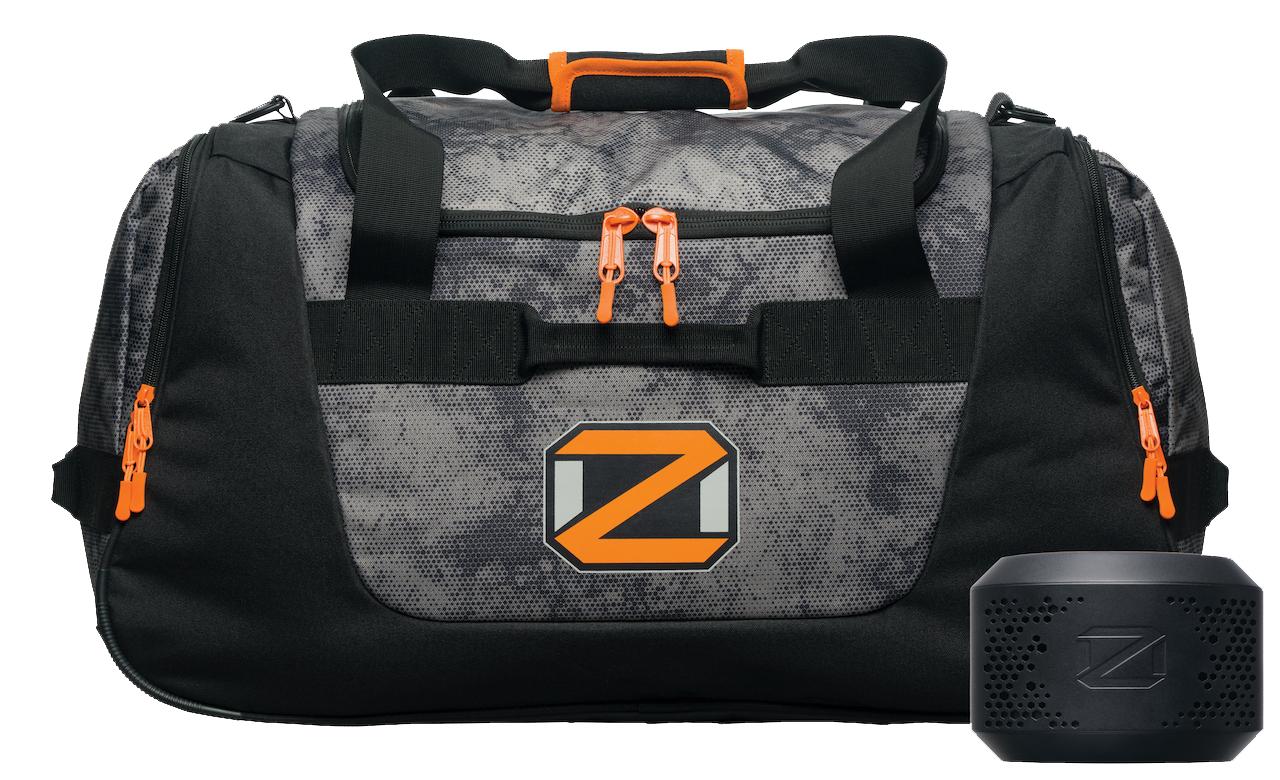 Bowhunters have a LOT of gear, often necessitating that they reduce it to the essentials. With the OZChamber 5K Combo from ScentLok, you don't have to sacrifice scent elimination to reduce weight. The OZChamber 5K Combo delivers proven ozone gear storage and odor destruction in a smaller size perfect for local hunts. The Combo includes a 5,000-cubic-inch bag that measures 24x14x14 inches for holding essential hunting apparel and accessories, and the new Radial IQ ozone generator for destroying deer-spooking odors. With durable, 600D water-resistant, PVC-backed polyester fabric, reinforced 2-inch grab straps and a removable, adjustable shoulder strap, the bag enables you to conveniently carry all your hunting garb. It also has a dedicated pocket to suspend the Radial IQ to achieve proper ozone disbursement. A one-button design keeps the Radial IQ simple to operate, producing odor-killing ozone for 30 minutes. It comes with a 12-volt DC power supply and a vehicle power adaptor.
MSRP: $199.99 | scentlok.com
2. Wildlife Research Center Scent Killer Gold
Wildlife Research Center's line of Scent Killer Gold products includes everything you'll need to destroy human odor with spray, body wash and shampoo, laundry detergent, deodorant, dryer sheets and more. The spray is 99% effective at stopping replicated human odor in testing at Rutgers University – 20 days after drying. That means you can spray your clothing hours, days or weeks before hunting, so you don't need to hunt in wet clothes. All products are 100% Money-Back Guaranteed – direct by Wildlife Research Center.
wildlife.com
3. Scent Thief Hunter's Pack
The Scent Thief Hunter's Pack contains everything you need for on-the-go scent control. The Hunter's Pack includes a 24-ounce spray bottle, 32-ounce refill, 16-ounce body wash and shampoo, and four wafers, helping you reduce your odor and get close to wall-hanging whitetails. Patented No Smell technology relaxes a deer's olfactory epithelium – the area of the nose responsible for scent – temporarily restricting its ability to detect threatening human odors. Scent Thief says when an animal gets Field Spray in its nose, it can't smell anything else, giving hunters a key advantage for closing the deal. Feel free to use any Scent Thief product on clothing and skin, and all of its products are safe on the environment. Like all other Scent Thief wares, the Hunter's Pack is made in the U.S.A. and comes with a 100% money-back guarantee.
Read More : Cereal Rye: Nature's Best Soil Builder and Deer Feed
MSRP: $59.99 | scentthief.com
4. ScentLok BE:1 Reactor Windproof Jacket
The reimagined ScentLok BE:1 Reactor Windproof Jacket provides versatile insulation for mid- to late hunting seasons, while minimizing noise and the heavy bulk often found in other insulated jackets. Designed for both stand-alone wear and layering when temperatures plummet, the new Reactor features Carbon Alloy Technology, 133 grams of Primaloft Silver insulation and a cozy, microfleece lining. New WindBrake windproof technology keeps biting cold out, while a redesigned, ergonomically fitted scuba hood fortifies head and neck protection and heat retention. The Reactor also pairs premium micro tricot fabric in the body and upper arm areas with a stretch polyester cuff and waist to allow for silent, uninhibited movements all season long. The Reactor contains three pockets for your gear, is available in six sizes and comes in Mossy Oak Terra Gila, Realtree Excape, Mossy Oak Terra Outland, and a new Blackout color that's perfect for bowhunters occupying blinds.
MSRP: $189.99 (MD-XL); $199.99 (2X-3X) | scentlok.com
5. Hunters Specialties Scent-A-Way Bio-Strike
Scent-A-Way Bio-Strike Odor Control Spray uses an advanced, patented formula to destroy human odor and prevent odors from forming. Using Nanoshield technology, Scent-A-Way Bio-Strike deploys atomized molecules to first attack and destroy odors during application, and then keeps on working to prevent odors from forming after application. A third-party lab tested Bio-Strike against leading hunting scent control competitors and found Bio-Strike to be two times more effective than the second-most effective competing formula. Available in 12-, 24- and 32-ounce spray bottles, Bio-Strike is your last line of defense against frightening deer with human odors.
MSRP: $7.99 – $12.99 | hunterspec.com
6. Scent Crusher Ozone Base Camp Generator
The Ozone Base Camp Generator from Scent Crusher uses NASA technology to effectively eliminate odors on clothing and gear, emitting up to 750 milligrams of scent-killing ozone per hour, helping you fool the noses of high-pressured deer. With a built-in handle, the Generator is lightweight and portable, making it perfect for using anywhere scent elimination is needed. The battery-operated unit measures only 9 inches high by 7 inches wide, so it can be easily stored with the rest of your hunting gear. Just two buttons make the Generator simple to operate, letting users select between high or low ozone settings that will run a minimum of 30 minutes, or up to four hours to destroy nearly indomitable odors. Each unit includes a 110-volt AC wall plug, USB-C charger cable and vehicle power adapter with USB port.
Read More : The Top 10 Bow Companies of All Time
MSRP: $374.99 | feradyne.com
7. Dead Down Wind Black
Since 2006, Dead Down Wind has been the ultimate odor eliminator; in the field, on your body, and in the washing machine. ScentPrevent technology, the key formula for current Dead Down Wind products, uses enzymes to identify and destroy odors of all types at the molecular level over long periods of time. Thanks to new science, odor destruction has reached a new level with Dead Down Wind Black. Combining ScentPrevent odor enzymes with New NIDORX technology, Dead Down Wind Black is the most effective odor elimination formula on the market.
"Our engineers have been hard at work for years, evaluating multiple formulas to give even more competitive advantage to the hunter. Along the way, the need for eliminating the toughest natural odor-causing agents was a priority. This formula was worth the wait," said Corey Consuegra – President of Arcus Hunting, LLC. "Recently, we identified the remedy that quickly attaches, traps, and destroys odors. Not cover or mask like some competitors, but DESTROY and ELIMINATE odors."
The key to Dead Down Wind Black is NIDORX. This new additive is the hardest-working ingredient in the new Field Spray, Laundry Detergent, and 3-in-1 Body Wash. NIDORX gets to the source faster, effectively destroying human odor, pet odor, food, gas and other disruptors to the deer in your area.
"Dead Down Wind Black is specifically targeting the hunter who wants the best in odor elimination," said Jaime Dykman – Arcus Hunting, LLC Director of Product Development. "Settling for anything less is not acceptable. We rely on our gear to perform when the moment matters, and scent prevention is a gamechanger; hunters have no patience for product that doesn't work, and staying undetected in the field is essential."
Dead Down Wind Black will be available in early summer 2023, just in time for preseason gear washing, camera season, and most importantly, early hunting season. Dead Down Wind Black will be available in a 12-oz. Field Spray – $9.99, 24-oz. Field Spray – $15.99, and 32-oz. Field Spray – $17.99. For the shower, Dead Down Wind Black 3-in-1 Wash is 16 oz. for $12.99. For the washing machine, 20 oz. of liquid laundry will be available for $12.99. The ultimate trial kit includes a 12-oz. Field Spray, 12-oz. 3-in-1 Wash, and 20-oz. Laundry, for only $29.99.
deaddownwind.com
Source: https://raysthesteaks.com
Category: Hunting